AWS

Overview
In response to the opportunities presented by the growing trend of IoT, VIVOTEK aims to become "the Eye in IoT" by leveraging its extensive technological capabilities in image and audio. In today's market, there is a rapid increase in demand for accessing video and audio streams in IP surveillance through an open platform, rather than closed systems.
To maximize the use of video applications in an open platform, VIVOTEK has taken a strategic step by integrating its network cameras with Amazon Kinesis Video Streams. This integration allows the video information captured by VIVOTEK's network cameras to be shared across multiple applications, significantly enhancing the usability of visual information for end-users.
Throughout the year, more cameras will be integrated with Amazon Kinesis Video Streams. Customers across various industries can leverage this collaboration to simplify their video-based infrastructure and take advantage of the scalability provided by the AWS cloud. Additionally, they can access cutting-edge machine-learning services for video analytics, enabling them to unlock innovative capabilities for their businesses.
Benefits
Stream video from millions of edge devices
Secure encryption
Build real-time, vision and video-enabled apps
Durable, searchable storage
Playback live and recorded video streams
No infrastructure to manage
How it Works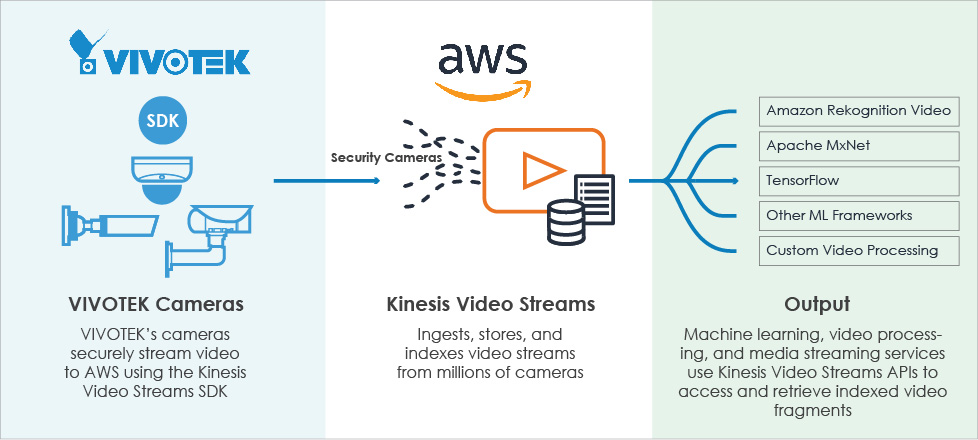 Kinesis Video Stream - Ready Cameras