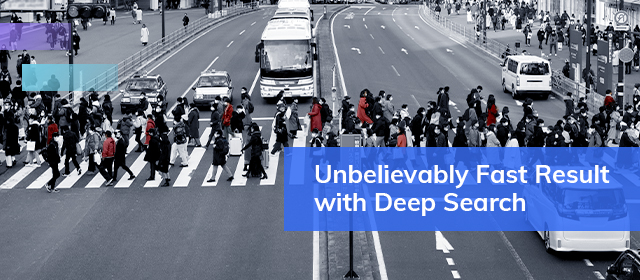 AI Solution Intro
While some have adopted AI, many are finding the installation and configuration a challenge. This adds up to a slower implementation for the installer and a higher learning curve for the user.
VIVOTEK Deep Search transforms the process while simplifies the user judgement with automated investigation.
White paper
Turn hours into seconds

Screening through footage is a mental-fatigue, eye-soring, daunting task. VIVOTEK Deep Search improves your operation efficiency with automated investigation.
Search made simple

No perspective correction or analytics settings on the camera. No plugin or module installation on the system. With VIVOTEK AI solution, simply connect and go.
Unified Experience

Whichever platform you choose to deploy on, our unified design brings you the surveillance insight in the same experience.
See Deep Search in action